SkyTeam and Virgin Atlantic announced in September of 2022 that Virgin Atlantic would be joining the alliance in early 2023 and now the exact date is just confirmed to be March 2, 2023.
From March 2, 2023, the British carrier will be part of the alliance that already includes giants like Delta, KLM and Air France along with 16 other carriers. In 2019, Virgin Atlantic formed a joint venture with Delta Air Lines, KLM, and Air France, the three biggest players in the SkyTeam alliance which already fueled speculations about the airline joining alliance due to the strong interconnectivity already built within the network.
What are the benefits for Virgin Atlantic for joining SkyTeam and vice a versa?
It's also a mutually rewarding loyalty program, with opportunities for people who are part of our Flying Club to earn and redeem points across all the SkyTeam airlines, and with extra benefits like priority boarding, extra baggage allowance, lounge access and more. Virgin Atlantic Flying Club members seem be the major winner in this alliance as they now have Sky Priority benefits on all of the member airlines.
It's also interesting for Sky Team members as they can now earn and redeem miles as well as enjoy Sky Priority benefits including priority boarding, extra baggage allowance, lounge access and more also when flying Virgin Atlantic.
Virgin Atlantic answers some of the FAQs you might have regarding its joining the SkyTeam alliance
What is SkyTeam?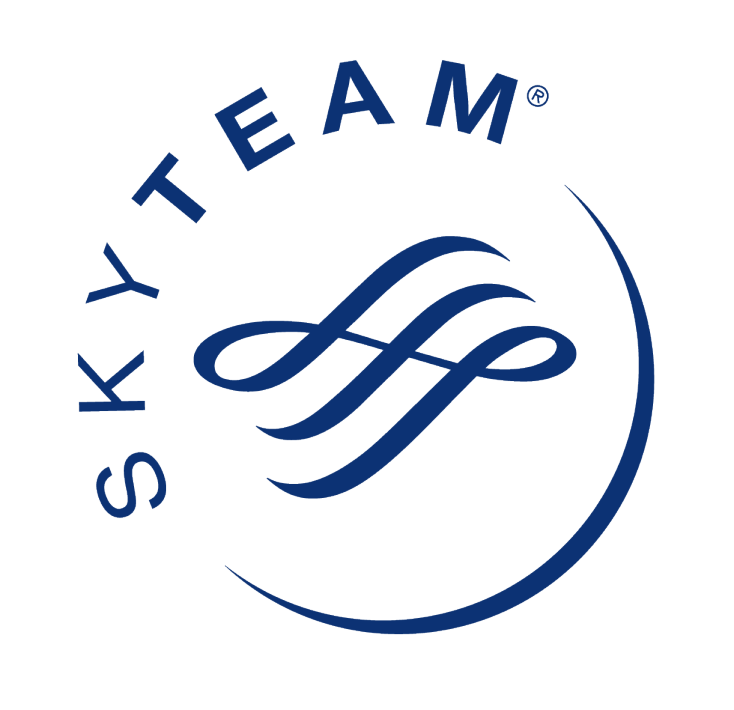 SkyTeam was founded in 2000 to provide the opportunity for airlines to work together to offer their customers access to a larger network and shared loyalty benefits. It flies 676 million people a year, and is dedicated to providing a more seamless travel experience at every step of their journey.
Which airlines are part of SkyTeam?
The SkyTeam airlines are currently Aeromexico, Aerolineas Argentinas, Air Europa, Air France, China Airlines, China Eastern, Czech Airlines, Delta Air Lines, Garuda Indonesia, ITA Airways, Kenya Airways, KLM, Korean Air, Middle Eastern Airlines, Saudia, Tarom, Vietnam Airlines and  Xiamen Air.
Why has Virgin Atlantic chosen to join SkyTeam?
If there's anything we've learned from the last few years, it's that we're stronger together. As we return to the skies, we know we wouldn't be in the same position to take on the next stage of our journey without the amazing support of our partners Delta, Air France and KLM. As we look to the future, we're beyond excited to be forging new bonds with every member of the SkyTeam group. Because it's not only good for our business, it's going to be brilliant for our customers, both in the air and on the ground.
How many new routes does Virgin Atlantic bring to SkyTeam?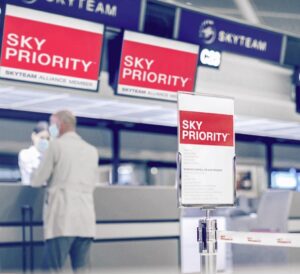 We're bringing our own Virgin Atlantic direct network of 27 destinations across the UK, US, Caribbean, Africa, Asia and Israel, as well as our already extended joint network with Delta, Air France and KLM
Can I connect with a different airline on a single ticket?
Absolutely. We'll have an interline agreement with all of them, which means you can book your whole trip with connections on two (or more) SkyTeam airlines with less hassle than booking each one separately.
You only have to check in once, when you'll receive all your boarding passes, and your baggage will be transferred between flights without having to collect it and drop it off again.
Will any of your planes be SkyTeam branded?
No, You won't see a difference in the look of our aircraft or your experience onboard.
Are you a SkyTeam member who would like to use SkyTeam benefits on Virgin flight or are you a flying Club member and would like to use Flying Club benefits on any of the SkyTeam member airline? Reach out to us with your
flight request
and we will ensure you start gaining the benefits right from day 1.